Programs
Frankish Phantoms

Echoes from the Carolingian Palaces (8th-10th centuries)
| | |
| --- | --- |
| Benjamin Bagby | voice, harp |
| Wolodymyr Smishkewych | voice |
| Norbert Rodenkirchen | flutes, cithara, harp |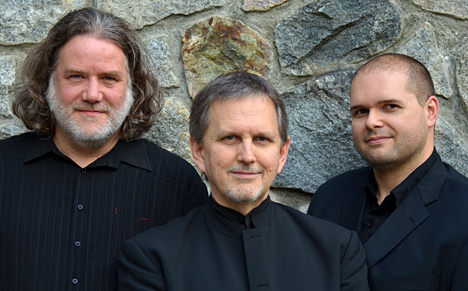 In his new Sequentia programme, Benjamin Bagby explores the musical world of the Carolingian clan – and especially Charlemagne, who became emperor in 800 –, those warlike and pious Frankish kings whose realm, in the 8th century, stretched across what is now most of Western Europe. Much is known about Christian liturgical chant under the Franks, but Bagby, using all of the available manuscript sources and reconstructing lost melodies with the collaboration of musicologist Sam Barrett (Cambridge University) and others, will bring back to life all manner of lost musical works from a golden age of European song, when scholars and poets from England, Spain, Francia and Germanic lands flourished under these enigmatic and powerful rulers.
This programme has a strong link to the common heritage of France, Belgium and Germany and stretches its focus from the regions of the Seine, Meuse and Rhine rivers to the newly-constructed royal palace at Aix-la-Chapelle (Aachen).
Songs and canticles will be performed in the three major languages spoken at court (Latin, Germanic, and Romance), including reconstructions of such famous texts as 'La Cantilène de sainte Eulalie' (the oldest extant text in the French language); the Old High German battle-song, the 'Hildebrandslied'; the Latin lament for the death of Charlemagne (d. 814); and songs by international court poets working for the Frankish king, such as the Englishman Alcuin. These, often with instrumental accompaniment, and instrumental music (harps, cithara and flutes), will be woven into a tapestry of ancient echoes, allowing these magnificent songs from Charlemagne's empire to be heard again in our time.
Bagby's colleagues Rodenkirchen and Smishkewych are veterans and long-time collaborators with Sequentia. Instrumentalist Norbert Rodenkirchen has been an integral part of the 'Lost Songs Project' for almost 15 years, and has made important contributions to the programmes and CDs 'Lost Songs of a Rhineland Harper', the 'Rheingold Curse' and, most recently, 'Fragments for the End of Time'. Vocalist Wolodymyr Smishkewych has appeared since 2000 with the Sequentia ensemble of men's voices, most especially in the programmes 'Pilgrims to the Apocalypse', 'Chant Wars' and 'Voices from the Island Sanctuary'.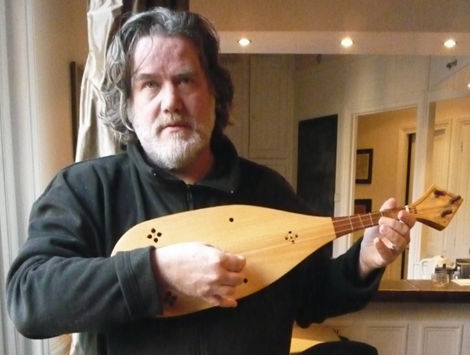 Especially for this programme, Norbert Rodenkirchen commissioned the reconstruction of a 10th century cithara (citole) made by French luthier Olivier Feraud.
Upcoming Concerts
05 October 2017
Paris (FR), Musée de Cluny
Monks Singing Pagans
09 to 13 October 2017
Venice (IT), Fondazione Cini
Seminar Roman de Fauvel
20 April 2018
Konstanz, D
Oswald in Konstanz
News
Benjamin Bagby's recent activities as teacher/lecturer, linked to his performances
At the invitation of the music department, Benjamin taught a performance workshop on the music of Hildegard von Bingen for students at Princeton University (29 March), where he also performed 'Beowulf' in a collaborative production with digital light designer Craig Winslow. Following this, at the invitation of the medieval studies program and the English department, he gave a lecture on his work with reconstructing the 'Beowulf' performance, at Yale University (3 April).
At the Université Paris – Sorbonne, where Benjamin is on the faculty, the yearly 'Entretiens de la musique ancienne' were held this year in honor of his life-long work with reconstructing 'lost songs'. The main event was his performance of 'Beowulf' (11 May), with French video titles, in the Amphithéâtre Richelieu of the Sorbonne, followed by two days of symposium at the university's Centre Clignancourt, sponsored by the historical music organization IREMUS and the musicology department of the university. During this symposium, Benjamin gave a lecture on his work with reconstructed harps and the kinds of clues they can provide ('Beowulf ': dans l'atelier d'un conteur d'histoires).
2017 Barbara Thornton Memorial Scholarship awarded by Early Music America to string-player Allison Monroe
This scholarship is given by EMA to "an outstanding and highly-motivated (and possibly unconventional) young performer of medieval music who seeks to widen his/her experience through more advanced study and/or auditions in Europe."  The recipient is chosen by a jury of musicians who knew or worked with the great medieval music specialist and teacher, Barbara Thornton (1950-1998), who co-founded Sequentia together with Benjamin Bagby in 1977. Read more about Allison here.