Programs
Frankish Phantoms

Echoes from the Carolingian Palaces (8th-10th centuries)
| | |
| --- | --- |
| Benjamin Bagby | voice, harp |
| Wolodymyr Smishkewych | voice |
| Norbert Rodenkirchen | flutes, cithara, harp |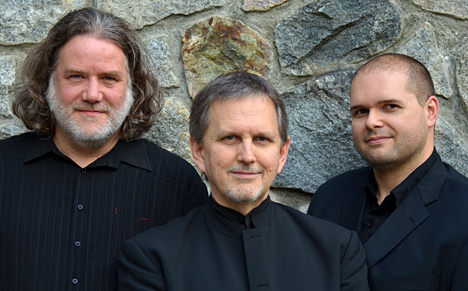 In his new Sequentia programme, Benjamin Bagby explores the musical world of the Carolingian clan – and especially Charlemagne, who became emperor in 800 –, those warlike and pious Frankish kings whose realm, in the 8th century, stretched across what is now most of Western Europe. Much is known about Christian liturgical chant under the Franks, but Bagby, using all of the available manuscript sources and reconstructing lost melodies with the collaboration of musicologist Sam Barrett (Cambridge University) and others, will bring back to life all manner of lost musical works from a golden age of European song, when scholars and poets from England, Spain, Francia and Germanic lands flourished under these enigmatic and powerful rulers.
This programme has a strong link to the common heritage of France, Belgium and Germany and stretches its focus from the regions of the Seine, Meuse and Rhine rivers to the newly-constructed royal palace at Aix-la-Chapelle (Aachen).
Songs and canticles will be performed in the three major languages spoken at court (Latin, Germanic, and Romance), including reconstructions of such famous texts as 'La Cantilène de sainte Eulalie' (the oldest extant text in the French language); the Old High German battle-song, the 'Hildebrandslied'; the Latin lament for the death of Charlemagne (d. 814); and songs by international court poets working for the Frankish king, such as the Englishman Alcuin. These, often with instrumental accompaniment, and instrumental music (harps, cithara and flutes), will be woven into a tapestry of ancient echoes, allowing these magnificent songs from Charlemagne's empire to be heard again in our time.
Bagby's colleagues Rodenkirchen and Smishkewych are veterans and long-time collaborators with Sequentia. Instrumentalist Norbert Rodenkirchen has been an integral part of the 'Lost Songs Project' for almost 15 years, and has made important contributions to the programmes and CDs 'Lost Songs of a Rhineland Harper', the 'Rheingold Curse' and, most recently, 'Fragments for the End of Time'. Vocalist Wolodymyr Smishkewych has appeared since 2000 with the Sequentia ensemble of men's voices, most especially in the programmes 'Pilgrims to the Apocalypse', 'Chant Wars' and 'Voices from the Island Sanctuary'.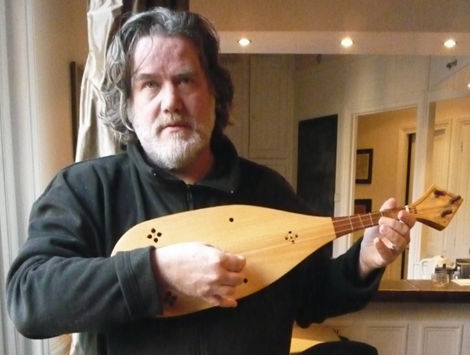 Especially for this programme, Norbert Rodenkirchen commissioned the reconstruction of a 10th century cithara (citole) made by French luthier Olivier Feraud.
Upcoming Concerts
17 March 2017
Basel (CH) Predigerkirche, Freunde Alte Musik
Monks Singing Pagans
25 March – 2 April 2017
Lafayette College, Vassar College, Princeton University, Yale University
Benjamin Bagby Beowulf tour USA
1 April 2017
New York City, Symphony Space
Book release event for 'The Inquisitor's Tale'
11 May 2017
Paris, Université de Paris – Sorbonne, Amphithéâtre Richelieu
Beowulf
News
Hildebrandslied
Benjamin Bagby has recorded the only surviving Old High German epic fragment, the Hildebrandslied (The Song of Hildebrand), for inclusion in an audiobook version of Adam Gidwitz's new book for children and young adults, The Inquisitor's Tale, just released by Penguin/Random House. He also recorded harp accompaniments to go with portions of the reading of the story. A release event is being schedule for New York City in early April, 2017.
New program given birth at Cambridge University
Following working sessions in 2014-15 with University of Cambridge musicologist Sam Barrett in the USA (Harvard University and Ohio State University) and in Cambridge (Pembroke College), Sequentia was in residence at Cambridge in April for the final rehearsals of the new program 'Monks Singing Pagans'.  An informal video of a rehearsal made by the university became a YouTube sensation, with over 500,000 views. In addition to their rehearsals and working sessions on the songs of Boethius, Sequentia gave a masterclass and the premiere performance of 'Monks Singing Pagans', immediately followed by the US premiere during a residency at Dartmouth College (USA). The week spent at Dartmouth included teaching activities in music history, performance practice, Latin poetry and manuscript studies. Sequentia returned to Cambridge in late June to prepare a special program of the Boethian songs, which was given as part of a symposium on medieval Latin song, with a special concert on 2 July in Pembroke College Chapel.
Teaching in Basel and Milano
Benjamin Bagby will be teaching performance courses on medieval song at two music academies this year:
Schola Cantorum Basiliensis (Basel, Switzerland): 31 October to 1 November 2016 and 13-14 March 2017
Scuola Civica di Musica Claudio Abbado (Milano, Italy): 2-3 December 2016 and 16-18 February 2017